Lisbon is a beautiful city with lovely atmosphere and is without doubt worth experiencing! Let's start with the main places you should definitely go when you visit Lisbon.
One of the must-see sights in Lisbon is the Castle of Saint George. It's located in the heart of Lisbon on top of a high hill and has the most stunning view over the city. The castle itself is also worth seeing. Wandering around the walls and towers is a joy itself and the view opening from the towers is wonderful.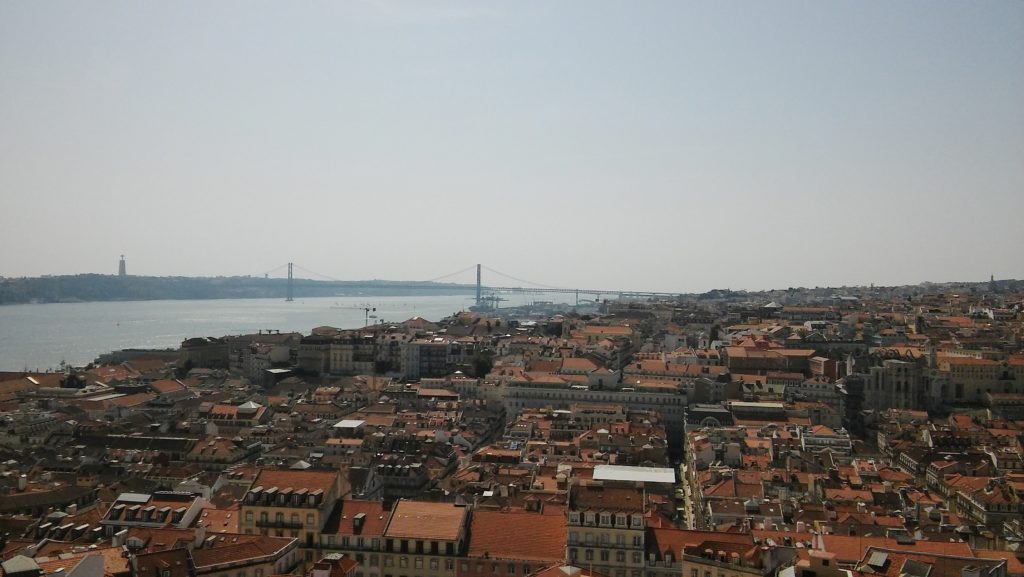 If you have visited Lisbon and you say that you didn't go to Praça do Comércio (Commerce Square) everyone will think you're nuts. Why? Because it is the main sight of Lisbon. Praça do Comércio is basically a pretty gate and a monument. But it's worth the pictures and it's located by the glittering river Tagus. The only downside of this place was very visible drug dealing. They even asked me and my local friend if we'd like to buy some.
Find a secret viewpoint! There are viewpoints that are highly marketed but the truth is that Lisbon is full of them. My perfect spot was on the way down from Castle of Saint George. In that viewpoint I was able to watch the sun setting behind the city while airplanes were flying across the sunset. Go explore and find your own perfect private spot to have a glimpse over the city.
Other must-see destinations are the Jerónimos Monastery, Belem tower and Padrão dos Descobrimentos (Monument to the Discoveries). They are located conveniently very close to each other. I suggest to walk along the riverside from Padrão dos Descobrimentos to Belem tower because the view is stunning on a sunny day. In Belem you should definitely try the Pastéis de Belem which is a small sugary and fruity egg tart. There are many lovely bakeries to buy these delicious pastries.
Shopping, shopping, shopping! Lisbon is a perfect city for that. The absolutely best shopping center is called Colombo. It has over 420 stores offering everything from massive supermarkets to cheap shoes. If you don't find it here you won't find it anywhere. If you really want to do shopping in Colombo reserve at least one whole day for it!
Alfama, the old town of Lisbon, is a sweet place with narrow streets, lovely old buildings and a lot of cathedrals  to pick your own favourite. I spent one day wondering in the heart of Lisbon and Old town but it's attractive enough to keep you there longer if you have time. You can try a traditional Fado house if you want to experience something different. Fado is a Portuguese music genre that can be described as dramatic singing. I've heard it's worth experiencing!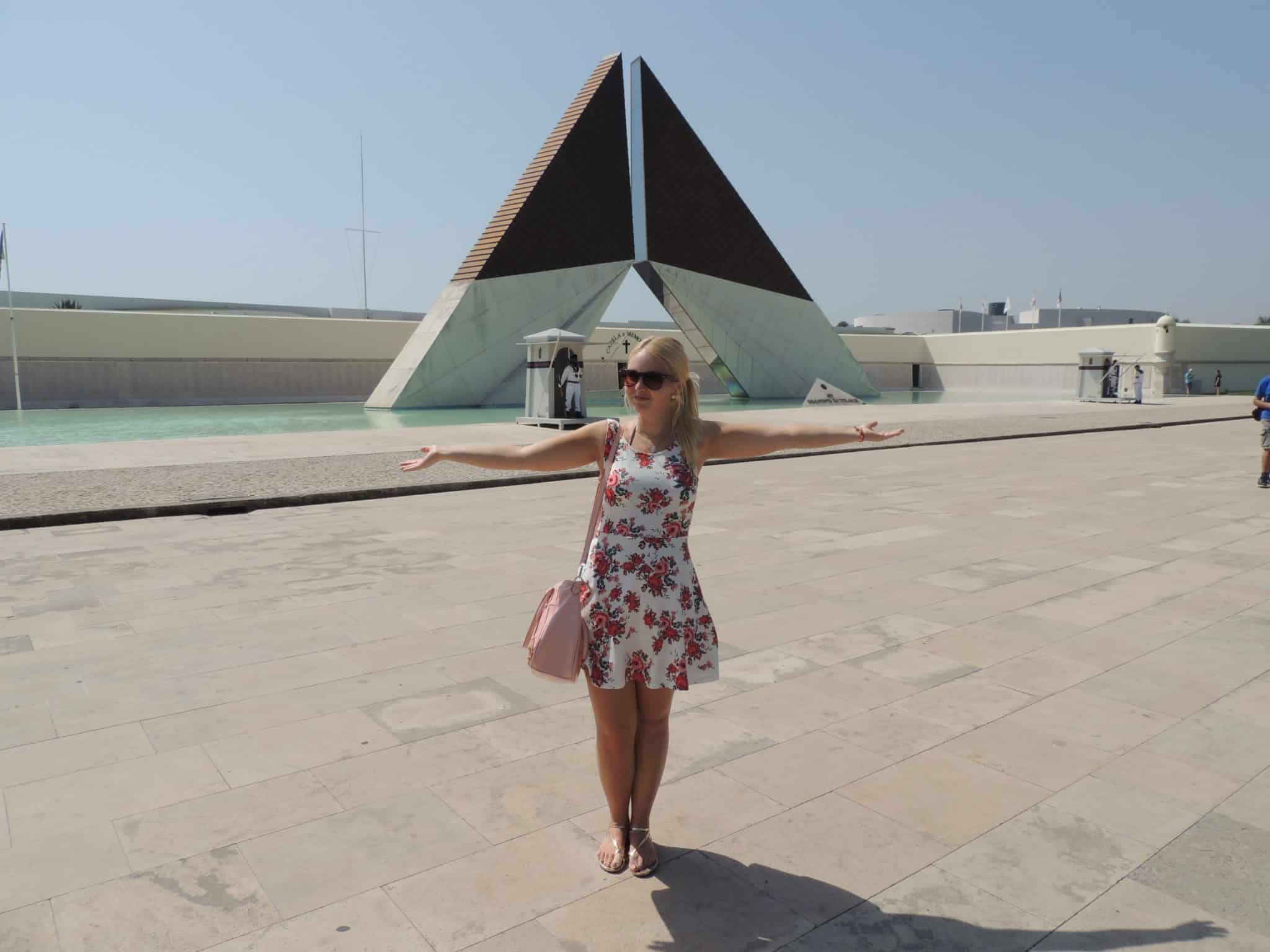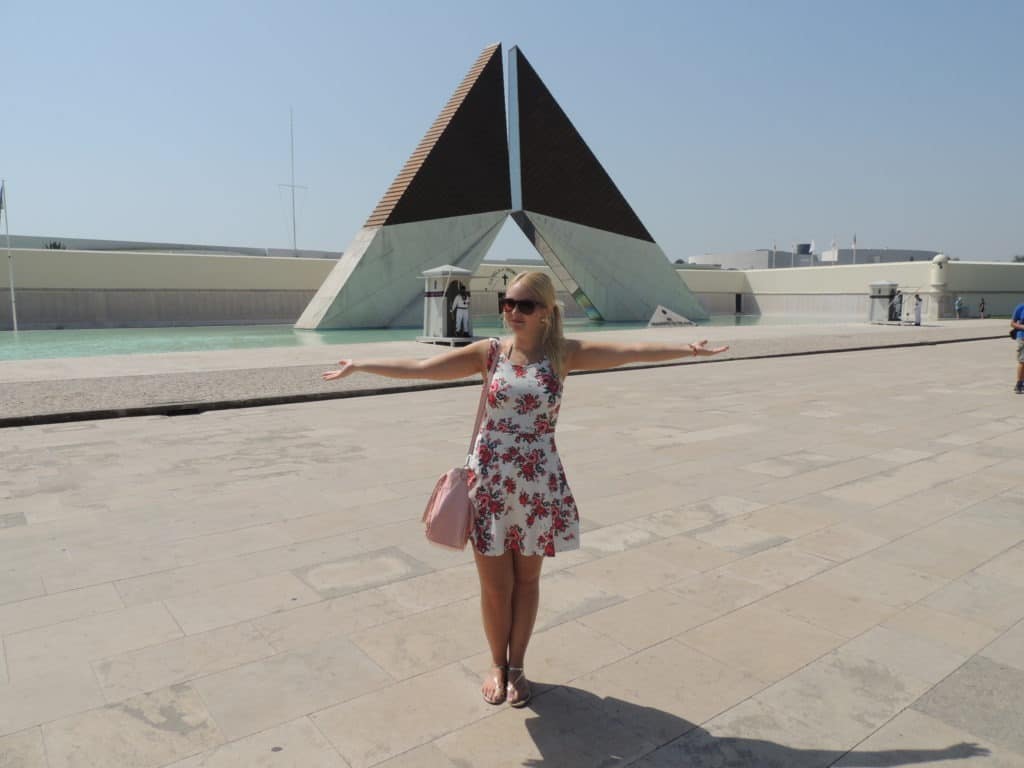 Night life of Lisbon is mostly located in Bairro Alto. There are bars in every corner so there's a favourite bar for everyone. Some bars offer cheap drinks with hit list music when some provide live music with relaxed atmosphere with a touch of fanciness. (Beer costs 1 € cheapest and cocktail prices start from 3,5 € ). One tip for you if you enjoy nice and relaxed live music with tasty cocktails is called Portas Largas. It's located in the heart of Bairro Alto. It calls itself a gay bar on Facebook but don't be scared. I went there two different nights and it was packed with couples and young travelers.
If you love to adore the sun you can take a train to the beaches located nearby. Caxias is one nice beach to check out. In Caxias there are two beaches next to each other. There is one smaller beach where you lay over sand near the water or grassfield just behind the sandy beach. The other beach is a longer beach with only sand. There's a lovely bar also next to the grass field if you don't mind paying a bit for pricy drinks. The view and the chilled atmosphere are worth it!
Adventure in Lisbon here we come!
What's your favourite place in Lisbon? Share it below!
Don't forget to check out my Sintra experience!