Pula was the first place I've visited in Croatia and it really gave me controversy vibes. The landscape was beautiful but the city itself left me a bit cold. In this article I will give you insights what I liked and what I didn't like Pula in Croatia .
Visiting the city of Pula in Croatia
Pula is located in the southern tip of the Istrian peninsula and is the seventh biggest city in Croatia. There are a bunch of ancient Roman buildings but nevertheless Pula didn't have any wow-factor for me.
Let's go through with the positives first. I admit that there were some nice things to see like the Colosseum which is almost as cool as the one in Rome. I also liked visiting the castle ruins since it had a very beautiful view over the city. On sunset the castle had a mesmerizing view to the sea and all the way to the Colosseum. In the summertime they build an outdoor movie theater in the Colosseum! That's really cool thing to experience while in Pula!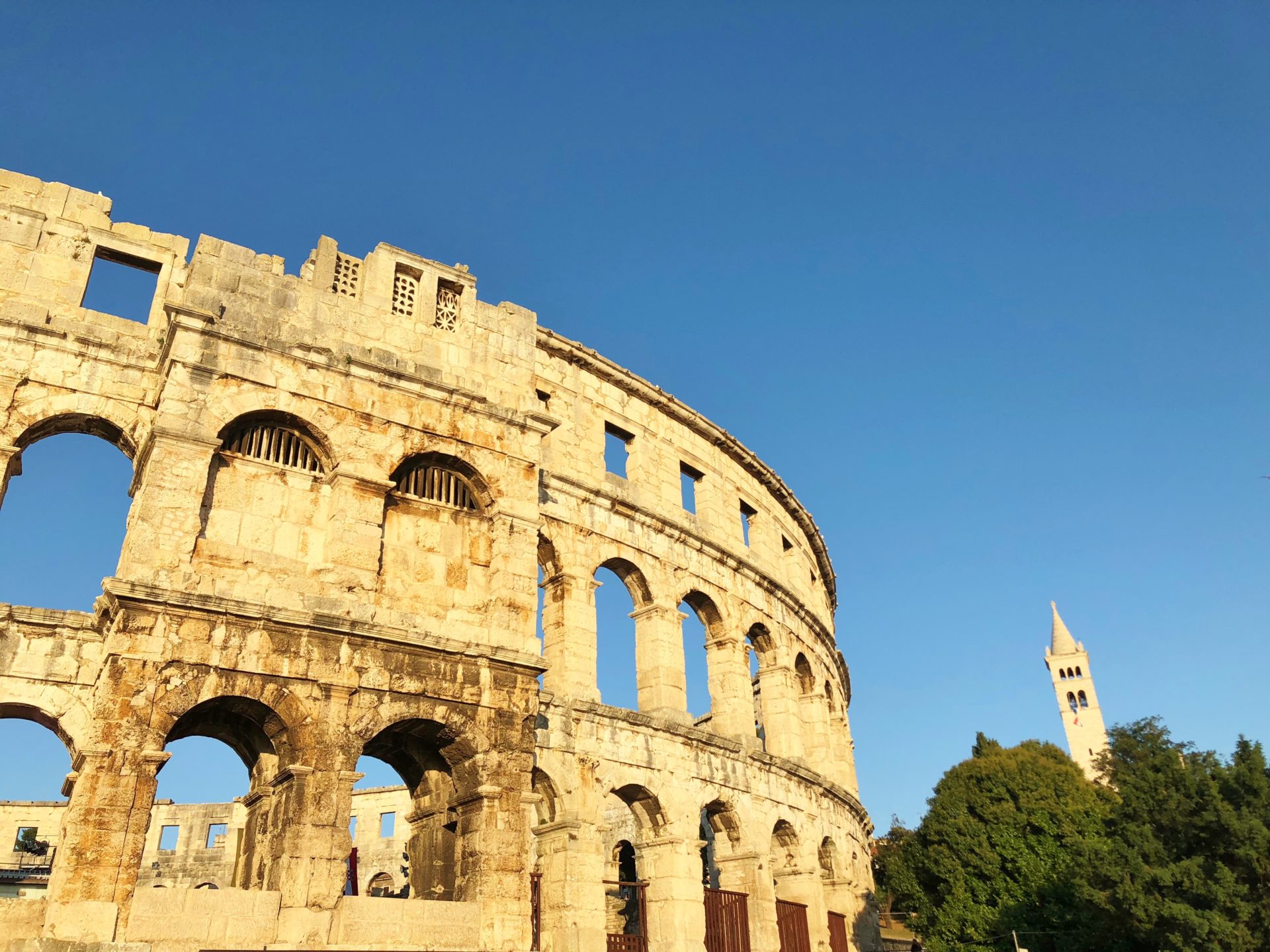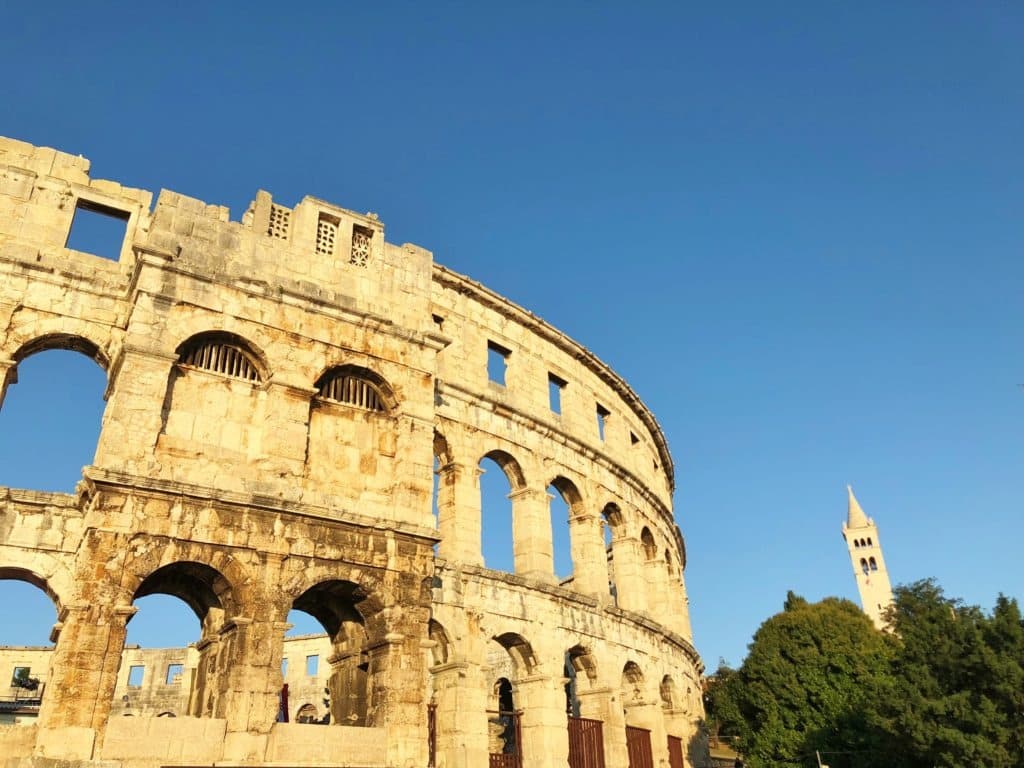 Pula city has some soviet charm to it which one might love. However, I wasn't too keen on the architecture since it looked really old and all the buildings were peeling off from their paints. The whole cityscape is very rugged and to my mind not in a charming way. I usually love old buildings and architecture but somehow Pula left me a bit cold. However, the port is quite nice and the nearby buildings are doing a bit better than the most in the city.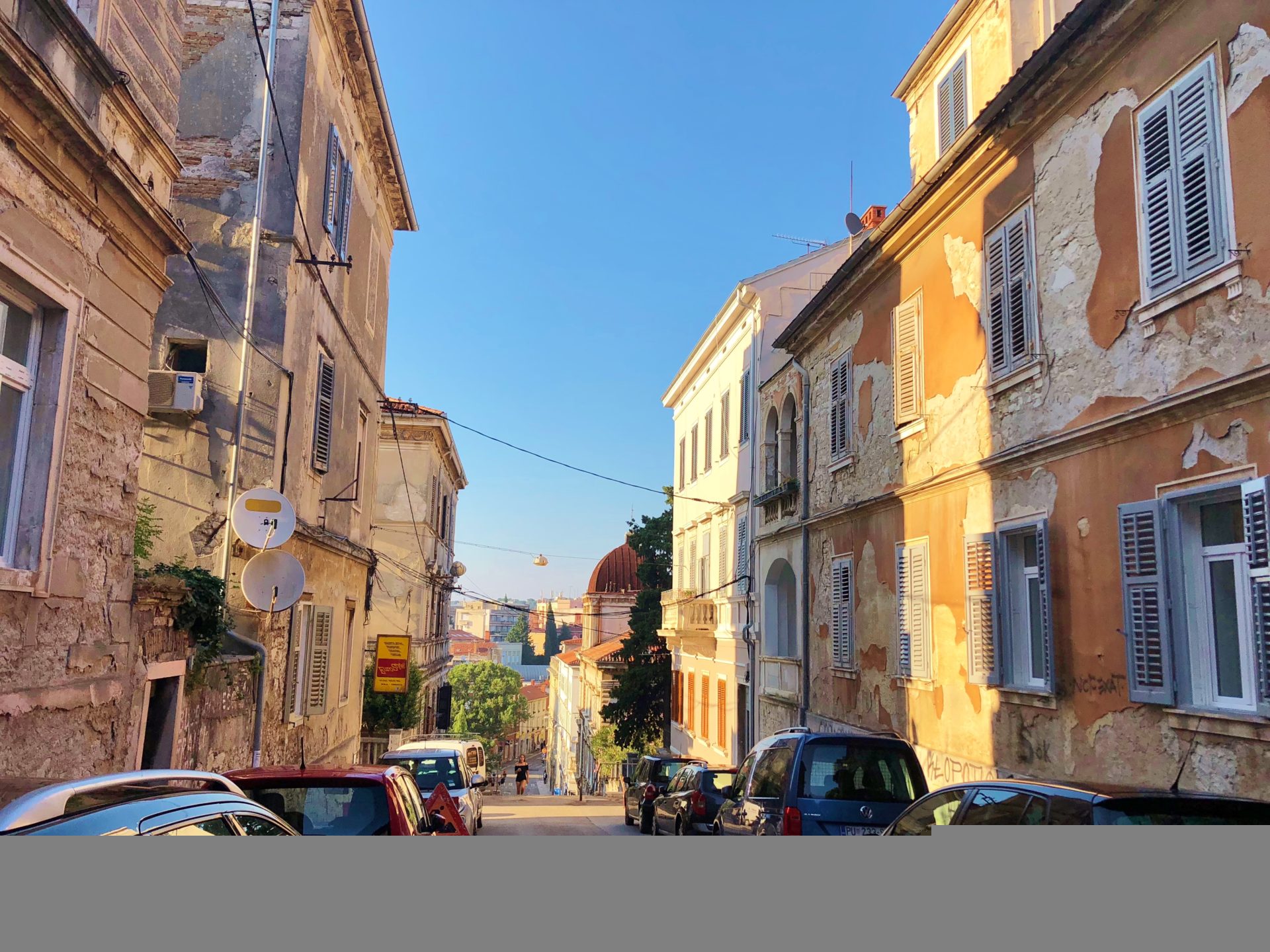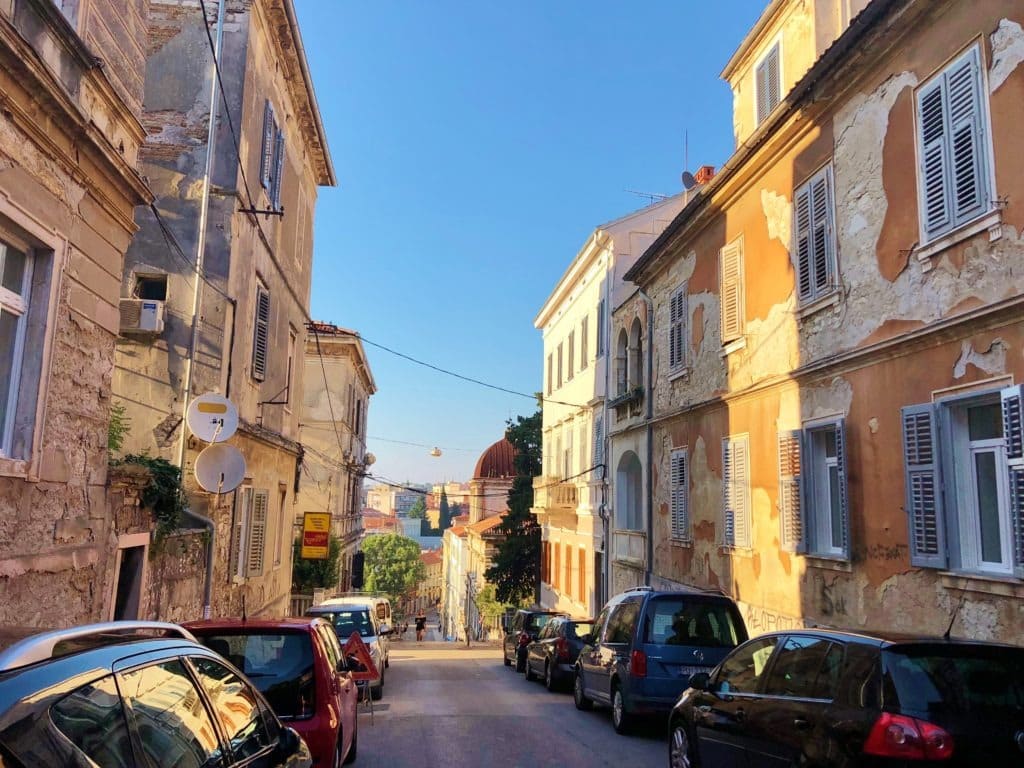 Positive about Pula is that the food and the drinks are quite affordable in the restaurants and when I visited Pula (in mid-July) there was a small food festival going on in the city centre.
However, unfortunately, in Pula I had the worst food experience ever. The bad experience was mainly due to an arrogant waitress that spoiled my appetite for food for that evening. We had a misunderstanding with the waitress on what I had ordered, and I wondered why the pasta looks different to what I had imagined. It would have been alright for me to eat that dish anyway and forget about the misunderstanding, but the waitress started to jeer at me about choosing another dish than I wanted. Long story short, DON'T GO TO A RESTAURANT CALLED JUPITER!
The beaches of Pula in Croatia
I visited two beaches while I was in Pula, Croatia. We drove around by car and our first stop was Hawaii Beach which is a small beach in the Verduela area. It was a beautiful tiny beach with crystal clear turquoise water and white stones. It was really crowded though and I ended up spending around 45 minutes there.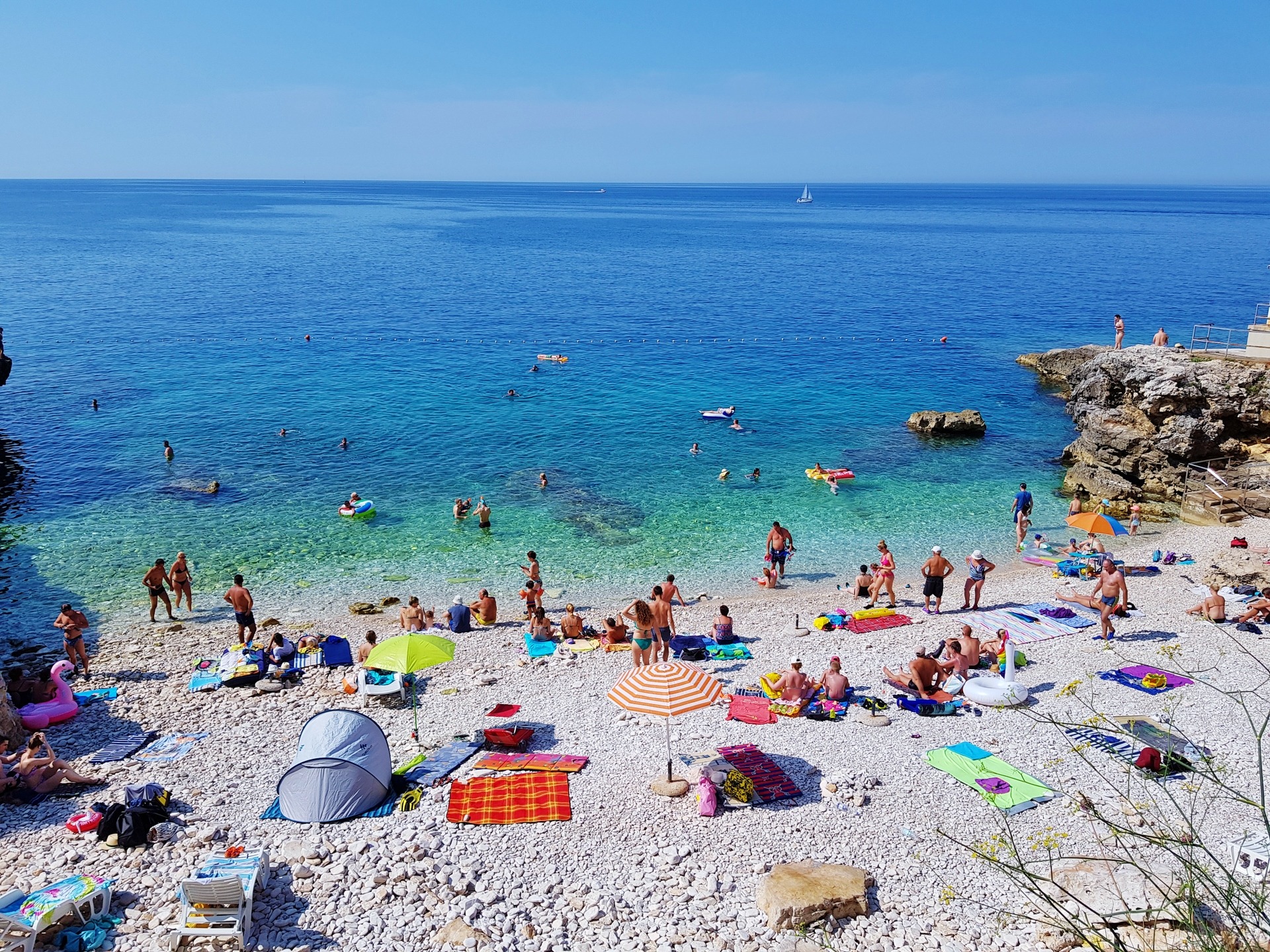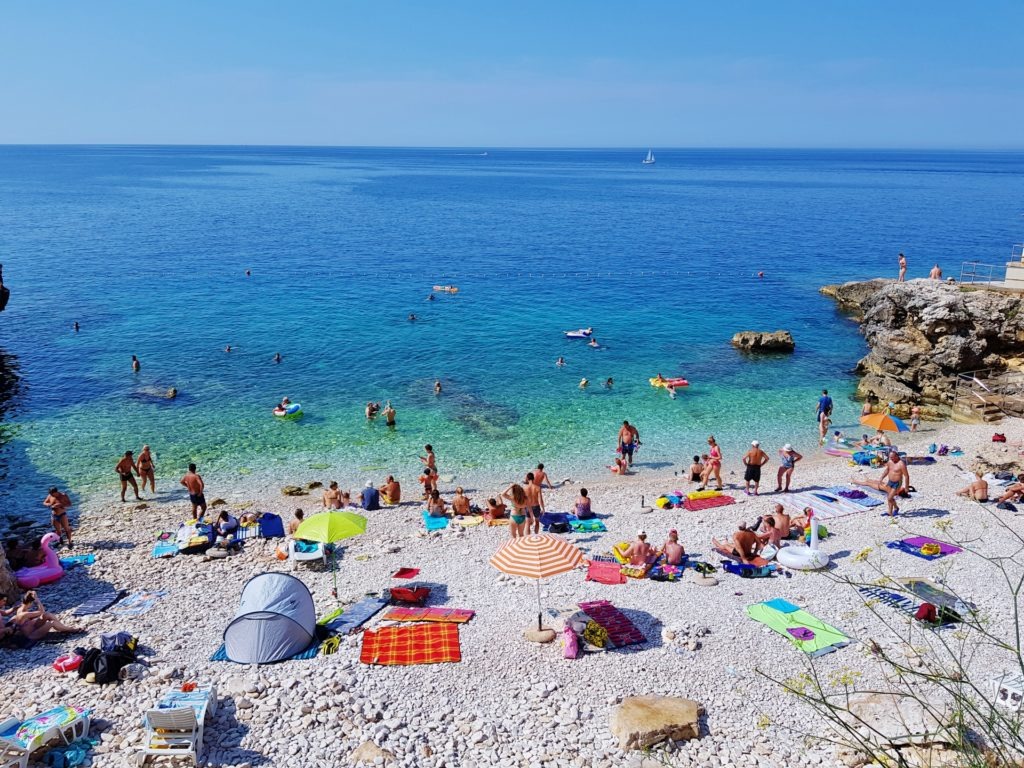 My plan was to go to Premantura Natural Park area since I had heard that there are the most beautiful beaches but when I got to the entrance of the area it was jammed with cars and they had an entrance fee to the area. I became a bit frustrated and decided I won't wait to get in there and pay for it since my plan was to drive all the way to Ljubljana on that day.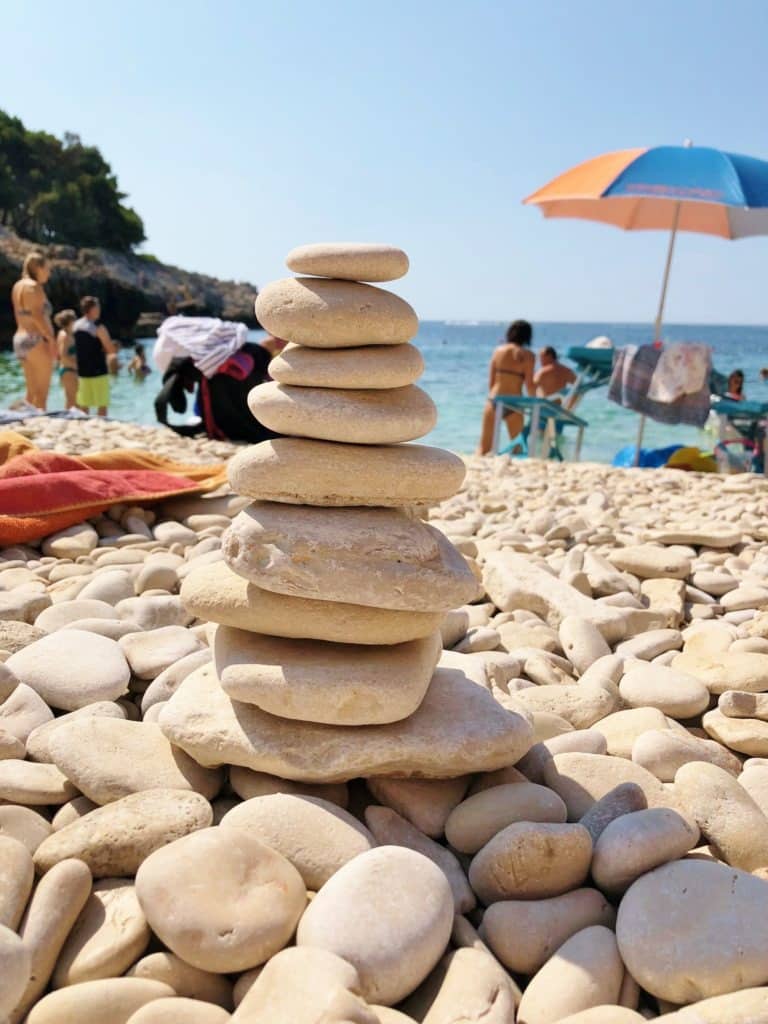 I drove around some time by car when I saw another area of beaches. Arena One 99 Glamping had some parking space next to it and I parked the car there and went to the beach of the glamping site. The beach was actually quite alright but nothing spectacular. Blue water as everywhere and small round stones.
In Pula area there are quite a lot of sea urchins so remember to take your water shoes with you! I wasn't mesmerized by the beaches of Pula and maybe it was because I skipped Premantura area. The Hawaii beach was nice and maybe if you go in June intead of July like I did, it may be less crowded.
Kozlović Winery and vineyard
The highlight of my Pula trip was a visit to the Kozlović Winery! The wine tasting was really nice even though you had to pay around 7 euros for it. The place was calm and beautiful and you are allowed to visit the vineyard too. The best part for me was after many days of driving to stay still for a while, taste delicious wines and enjoy the wonderful views to the vineyards.
I ended up buying a rosé wine that I really liked. There really wasn't any wine in the tasting that I didn't like but some of them were really aromatic and delicious. Kozlović Winery is the place that I can actually recommend in the Pula area!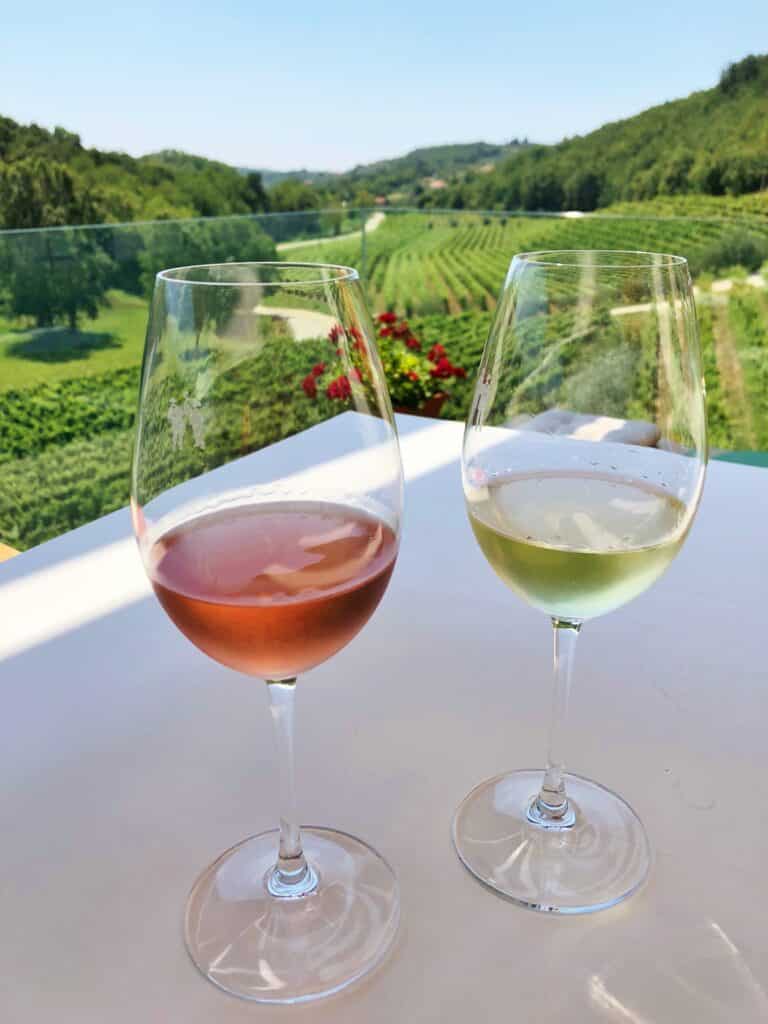 In conclusion
I guess you can read between the lines that Pula in Croatia wasn't my favourite place. There were good things but I wouldn't go back there. I wish my tips still gave you a glimpse of what you should see if you are traveling to Pula.
Comment here below if you have visited Pula area what I have missed to say in my article or if you want to try to convince me to like Pula Croatia after all! 😉
Check out my article about driving around Europe by car!