Fancy Gaudí's buildings? How about visiting a chocolate museum? What if I said you could find both in a small town called Astorga in Spain. Astorga is located in northwestern Spain. Its closest major city is León, from where you can easily access Astorga by bus. In this article I will present you the 7 must-sees for a perfect day trip in Astorga!

Astorga is a cute small town with about 10 000 inhabitants and a very laid-back atmosphere. It's a perfect destination for a day trip. Getting there is easy since there are frequent connections by bus, and it is easy to reach, especially from León, where there are many bus shifts per day.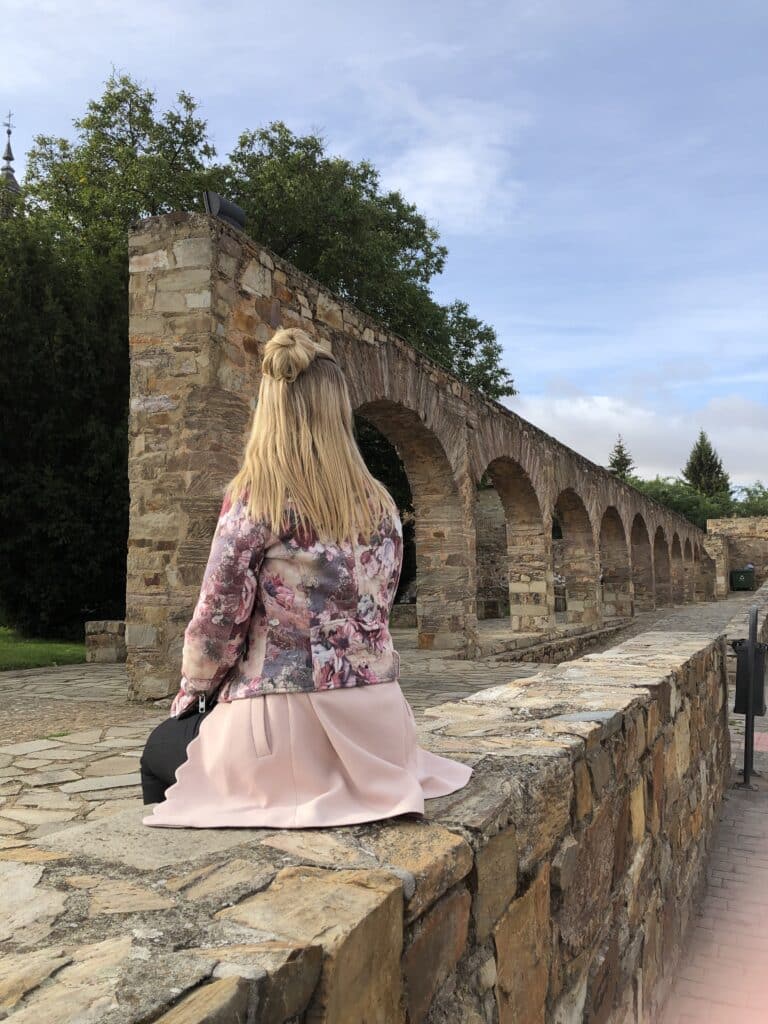 A visit to Astorga is a charming experience combined with culture, gothic and roman style buildings, and cute small-town vibes. Try a local bar or a restaurant, and you may even end up having your lunch in the same place with the mayor.
In this article, I will introduce you to the must-sees in Astorga!
1. Palace of Gaudí
The Palace of Gaudí is the primary sight of Astorga if you ask me. It's s a beautiful fairy tale castle with many details and a neogothic style. It was built between the 19th and the beginning of the 20th century. In the Palace of Gaudí, there is a museum that you can visit, and it's open every day.
2. Astorga's St. Mary's Cathedral
The St. Mary's Cathedral was built between the year 1471 and the 18th century. The style of the church is gothic, and due to a couple of earthquakes in history, it has been restored from different parts of the church. I recommend you take a tour around the church to get a picture of the entire church.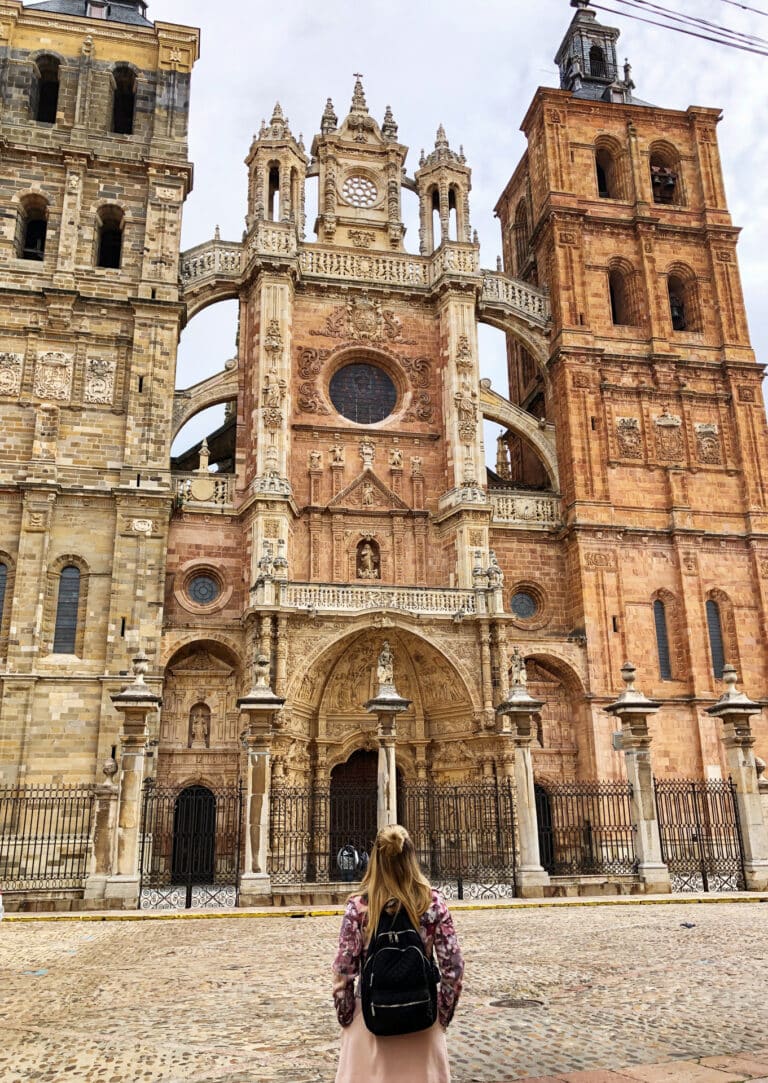 3. Plaza Mayor
Plaza Mayor is the main square in Astorga and one of the main must-sees. It is a beautiful square that is bustling with life and people, as much as is possible in a small town like Astorga. On Plaza Mayor, there are different kinds of paintings that show the town's military history. There is a baroque-style town hall at the end of the square with a clock that has dolls dressed up in traditional "maragato" clothes.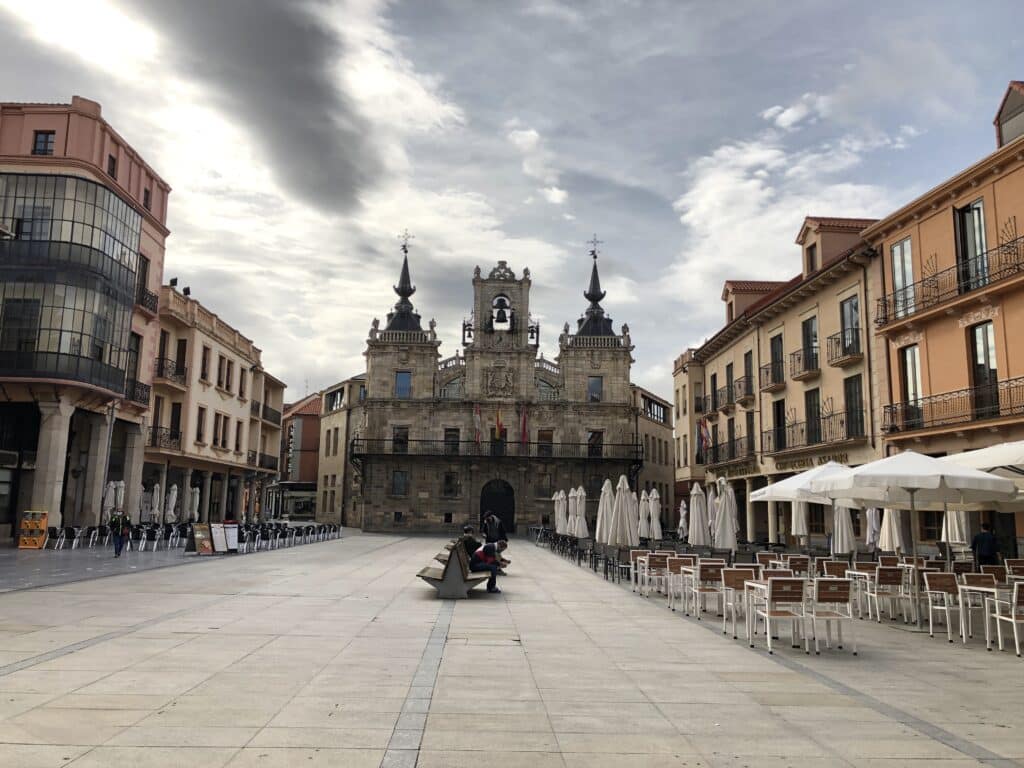 4. San Bartolomeo Church
San Bartolomeo Church in Spanish Parroquia de San Bartolomé was built in the 11th century and reformed until the sixteenth century. It reflects Roman architecture and is very different from the baroque style Plaza Mayor, gothic-styled Palace de Gaudí, and the St. Mary's cathedral. It's not far from the city center, and it's a must-see in Astorga.
5. Astorga city walls
The city walls are the significant character of Astorga. You can see them straight away if you arrive in Astorga by bus. The greatest way to explore them is to go to Paseo Blanco de Clara. There is a lovely garden, and you get to walk on top of the city walls and see the views of the Astorga landscape!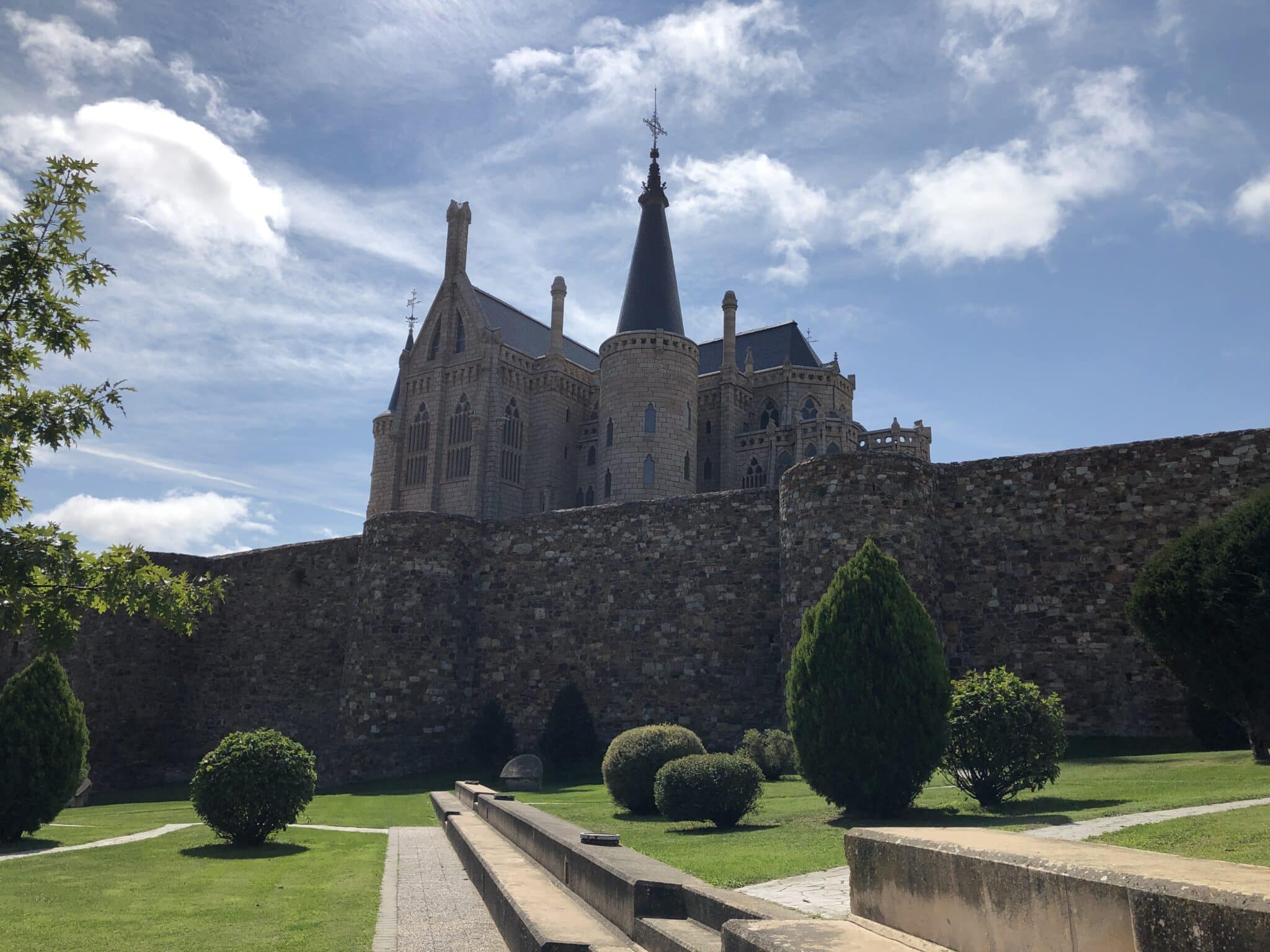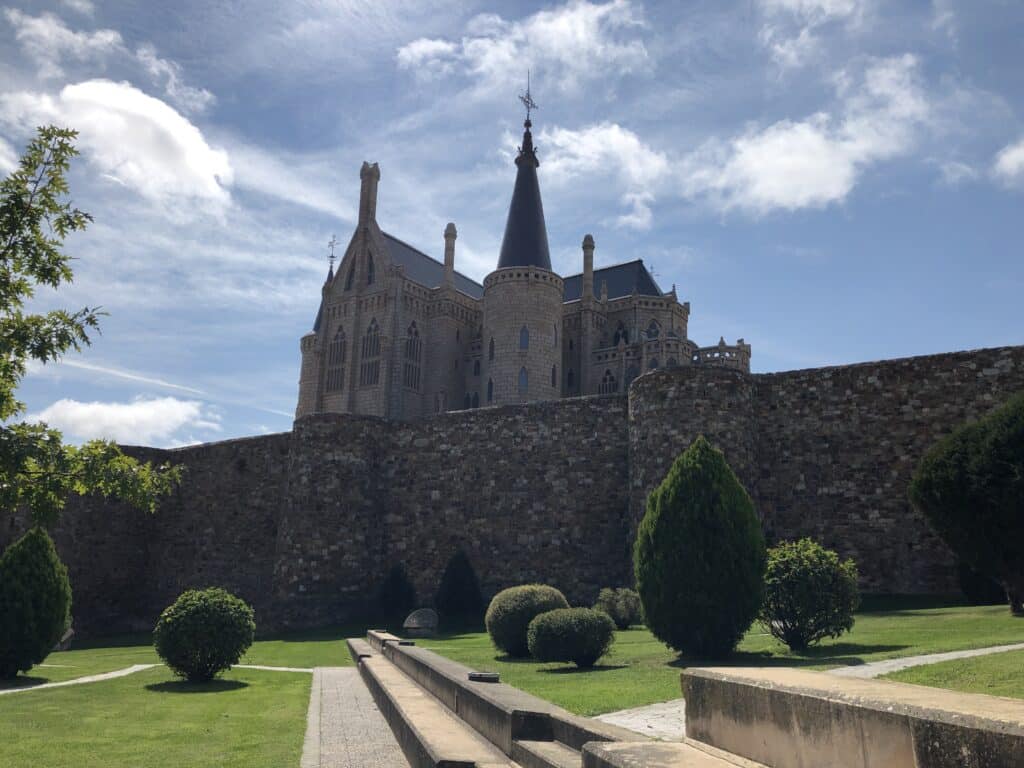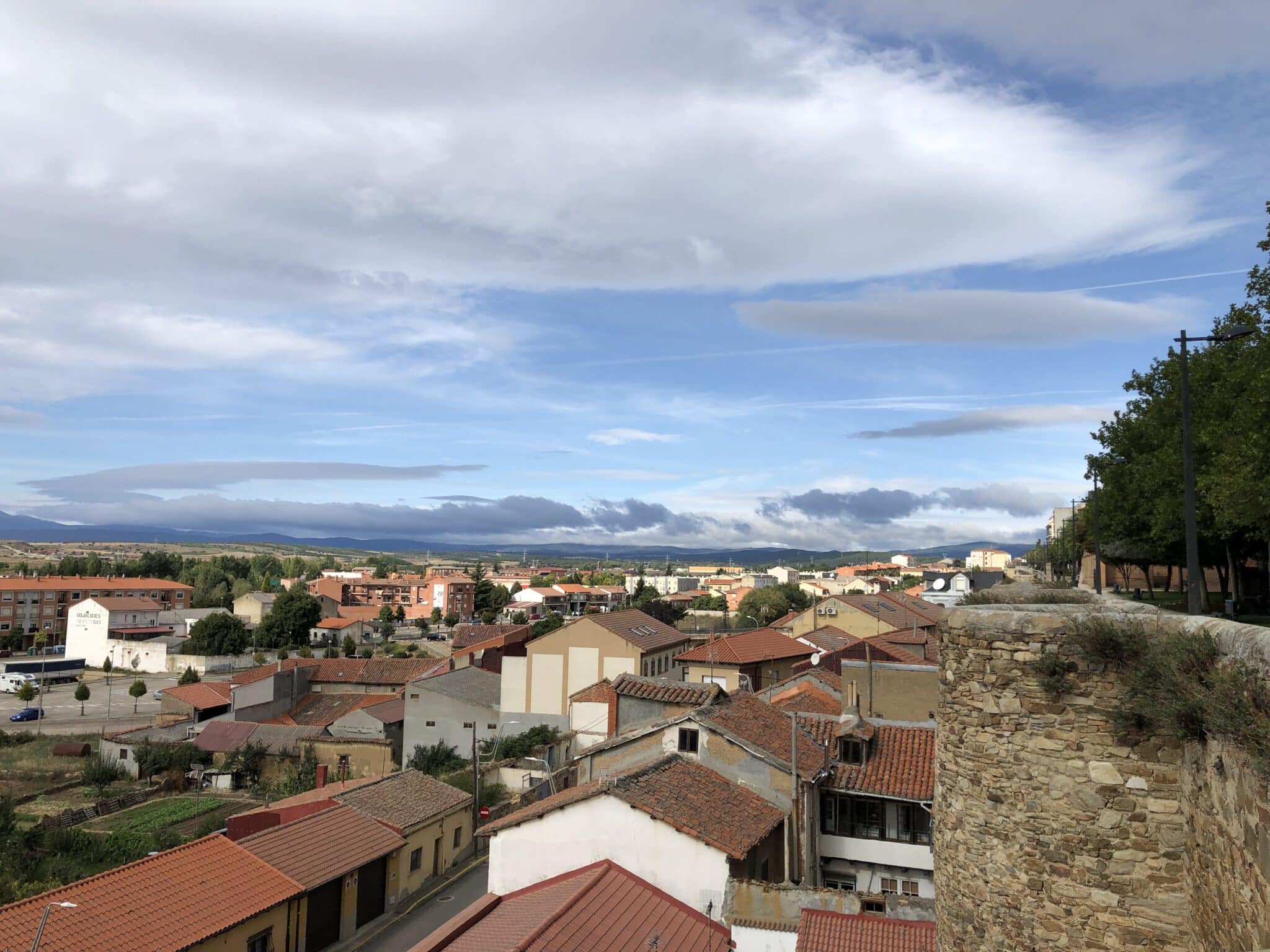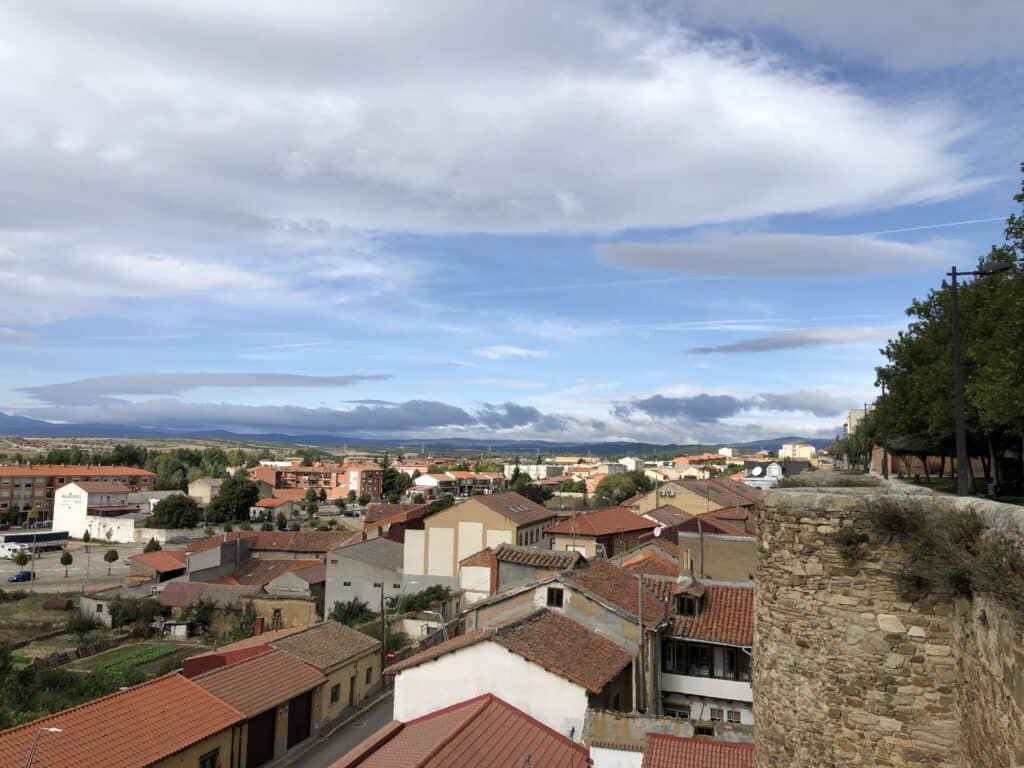 6. Roman Museum and Roman Domus
Roman Museum is for the ones that are interested in history. The museum has materials that have been found in archaeological excavations in the surroundings of Astorga. In the museum, you can find tombstones that have belonged to soldiers and slaves. There are also different kinds of ceramic pieces and jewelry displayed in the exhibition. The ticket is approximately 3€, but you can see the updated prices and opening times here.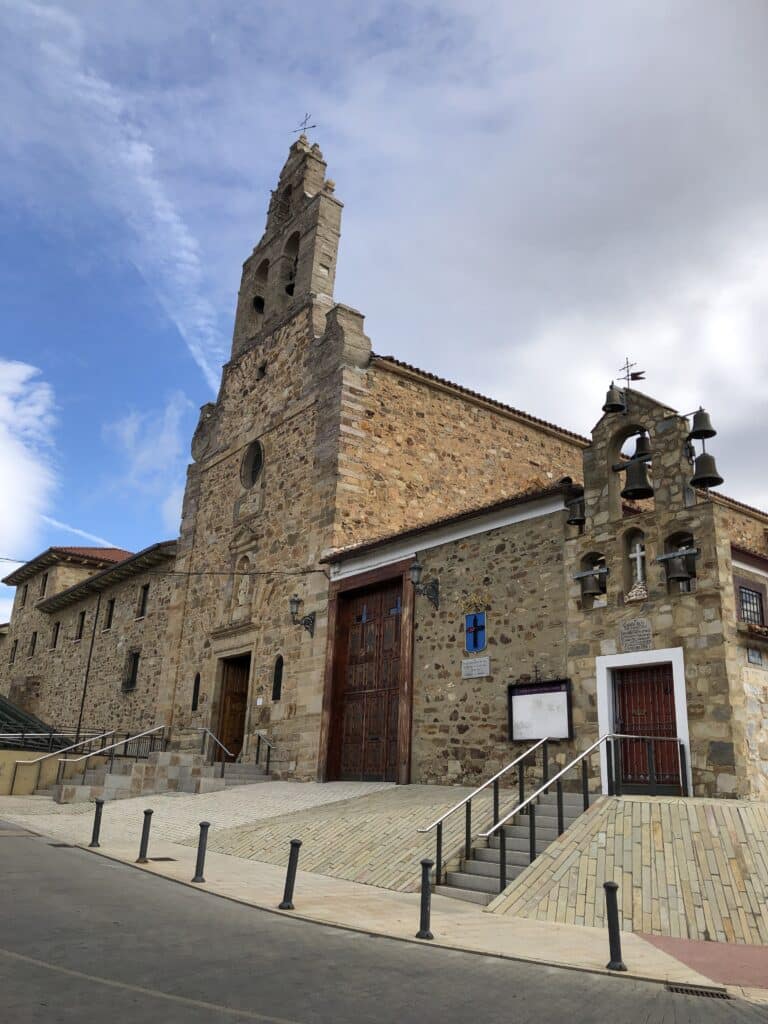 7. Chocolate museum
Love chocolate? Then the chocolate museum is a must-visit for you in Astorga. The tour price is around 2.5€, but you can see the updated information and opening times here. In the museum, you will learn about the history of chocolate production in Astorga. They are producing the chocolate called La Maragatina, which is good quality chocolate. Give yourself into the chocolate experience in Astorga!
Astorga the cute town for a day-trip
I have been to Astorga two times: the first time was in 2010, and the second time in 2020. I feel like it should become my every 10 years destination, haha. What I like about Astorga is the beautiful gothic architecture and especially the fairytale castle of Gaudí.
I really recommend visiting Astorga if you are traveling in the nearby cities!

See also my travel guides to other parts of Spain!