See Helsinki with a twist – make a daytrip to Old Porvoo! If you fancy small towns with wooden old architecture and beautifully colored walls, then Old Porvoo is the town to visit. Helsinki and Porvoo are located in Southern Finland. The drive time between them is approximately 40 minutes.
To my mind Porvoo is a place in which you automatically fall in love. Especially in the summer this city just gives you the happy summer feeling. My favourite activity in Porvoo is wandering next to old wooden houses eating ice cream and enjoying the sun.
Old Porvoo can be related to words organic, pure, handmade and local. Old Porvoo is full of boutiques and restaurants offering organic locally produced food and handmade products. I spent a small eternity in an interior design shop and there are so many other shops like it that are filled with beautiful handcrafts. I really recommend popping in a few and while you're at it, support the local business and buy a souvenir!
What I love in Old Porvoo the most is the architecture and for me just wandering through the streets is an adventure. In Old Porvoo you can still feel the nature close by and just 5 minutes walk from the main church you can find beautiful meadows and calm river spots. You can also take a riverboat ride and sail along the river with a glass of champange or see historic railway carriages near the train station built in 1897!
How to get there?
Take a bus from the Helsinki City Center. There are different companies operating between Helsinki and Porvoo. The prices vary and you can find tickets from around 2,50 euros up. You can check the prices and timetables from the websites www.onnibus.com or www.matkahuolto.fi.
In the summertime and on Christmas there is a cool old museumtrain operating between Helsinki and Porvoo. It goes only on Saturdays 10.6., 1.7., 15.7., 22.7., 12.8., 26.8., 16.9. ja 9.12.2017. One way is 20 € and return 30 €. Read more from the website (unfortunately only in Finnish but there is always Google translator :D) https://www.porvoonmuseorautatie.fi/.
Porvoo is not only a summer town but it is a gorgeous visit in the winter especially during Christmas. Glittering lights, Christmas market and the white beautiful church are definitely worth seeing.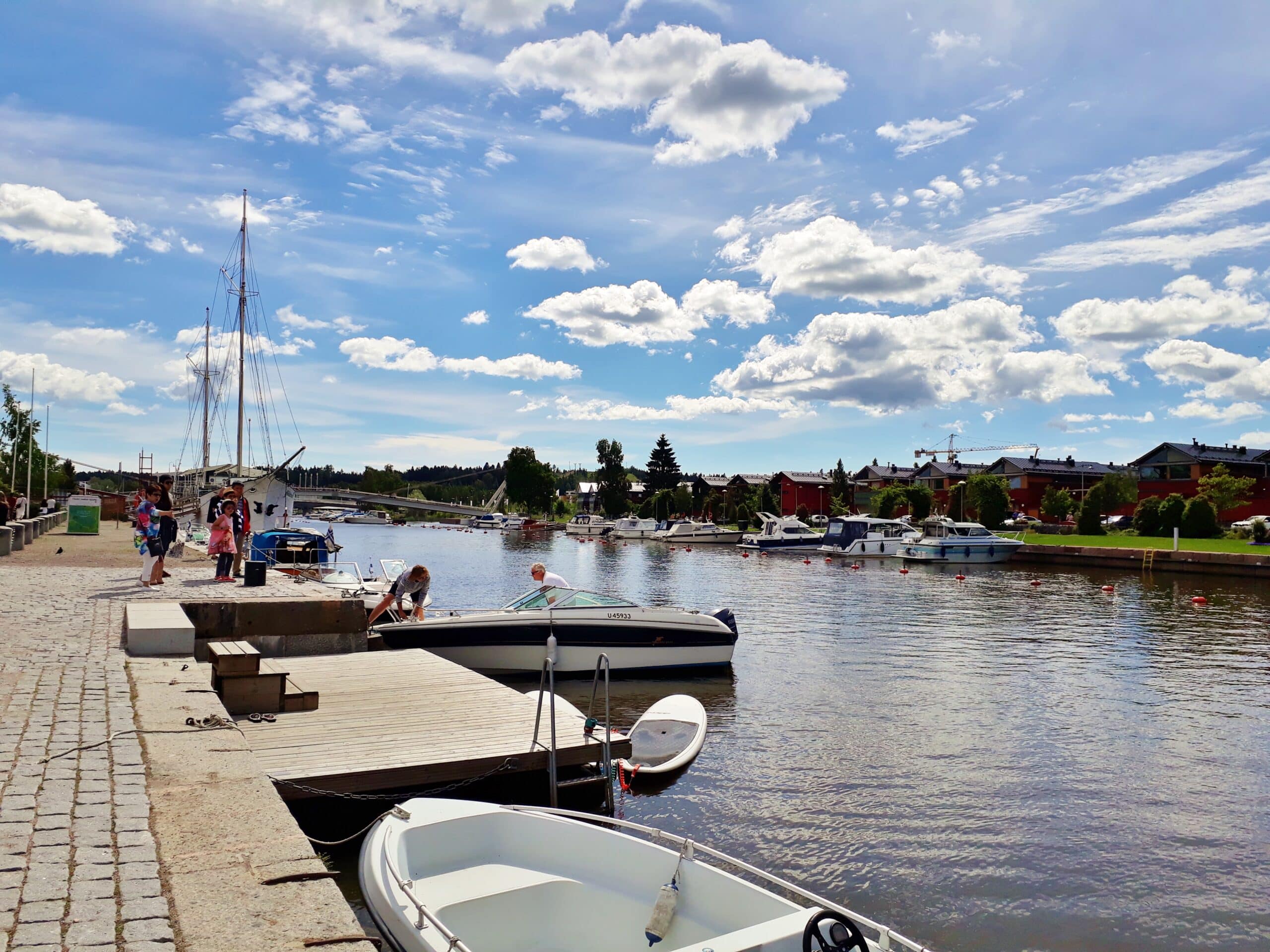 Bonus tip: Leave high heels at home and take more comfy shoes. The streets are made of cobblestone so save your ankles with a lower heel.
Combine Porvoo to your trip to Helsinki! Check out my Helsinki Travel Planner to get most out of your Helsinki holiday!