My expectations for Hong Kong were that it is a city with narrow tall buildings, delicious food (especially dumplings) and a western feel. Here are the most surprising things I encountered during my travel in Hong Kong!
Food – necessity for living rather than an experience
The restaurant experience in Hong Kong was pretty interesting. My expectations didn't exactly meet the reality in good and in bad. The local habits were something completely different to what I've got used to or what I've seen in Thailand, Malaysia or Singapore.
Let's start with the positive which is the food itself. I absolutely love dumplings! And they were as good as I expected them to be. I also like wonton soup which I recommend you all to try while you are in Hong Kong. Food really met my expectations in how delicious it was!
The local habits really got me amazed. The first thing I noticed was that the locals eat for living and they eat as fast as they can. Eating out is not too much of an experience. So if you want to experience the food and slowly enjoy it go for the bit more expensive restaurants.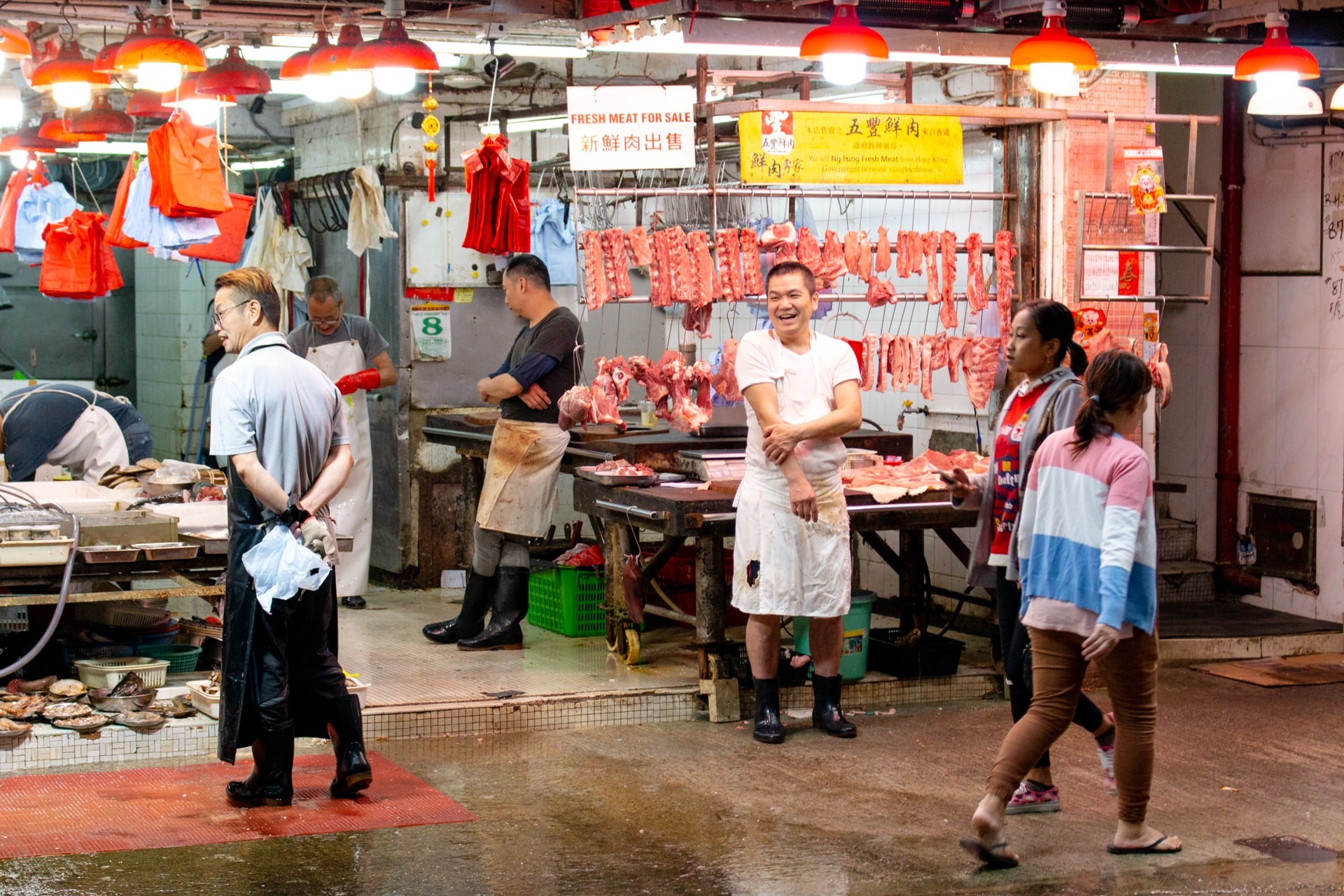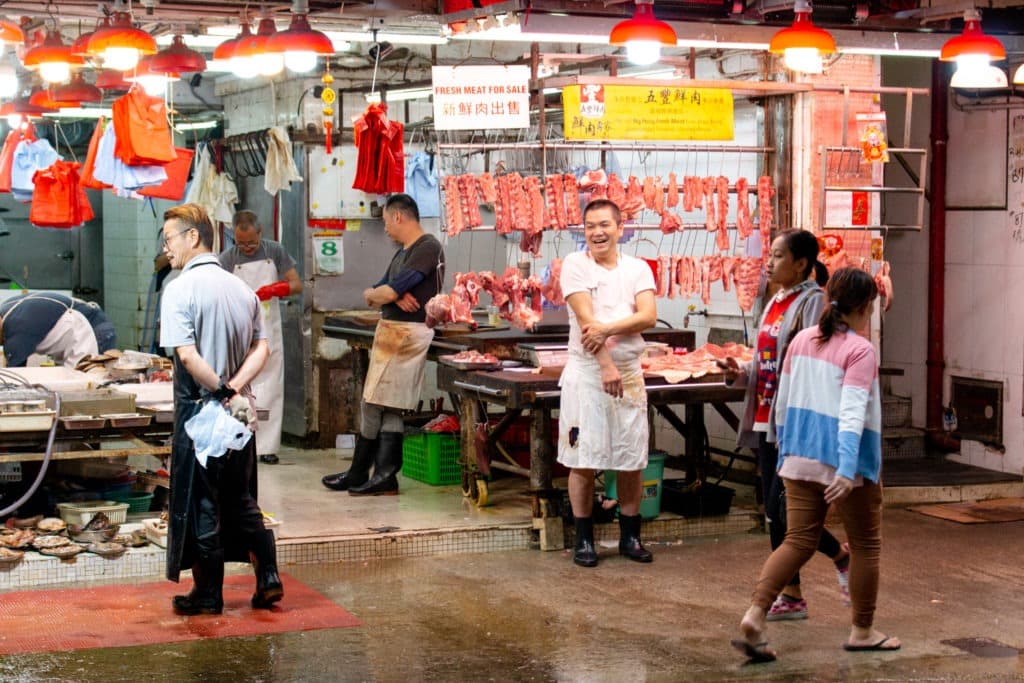 What was shocking was that if you aren't a local and don't speak the local language (Cantonese Chinese) the waiter might even stop serving you! I was traveling with a person who speaks Cantonese but not in Hong Kong way so in one restaurant the waiter just walked away from us. I guess this doesn't happen in the restaurants where there are a lot of tourists but I wanted to experience the food in a local way too.
What also surprised me when I went to a local restaurant is that you may need to sit in a table together with complete strangers which makes the dining experience a bit awkward. Now I understand the locals more that they want to eat as fast as they can if they are sitting together with complete strangers. I also noticed that being polite is not popular in Hong Kong. The locals order the food, eat it and pay the bill without saying thank you or please for once.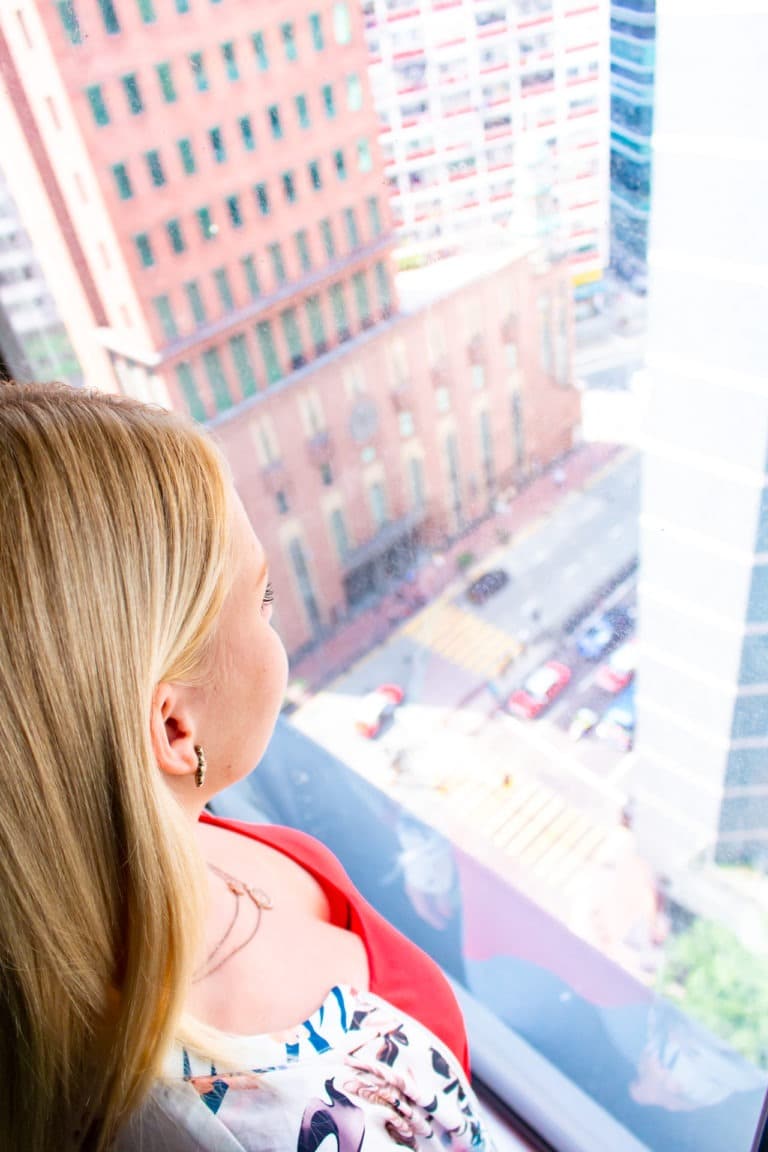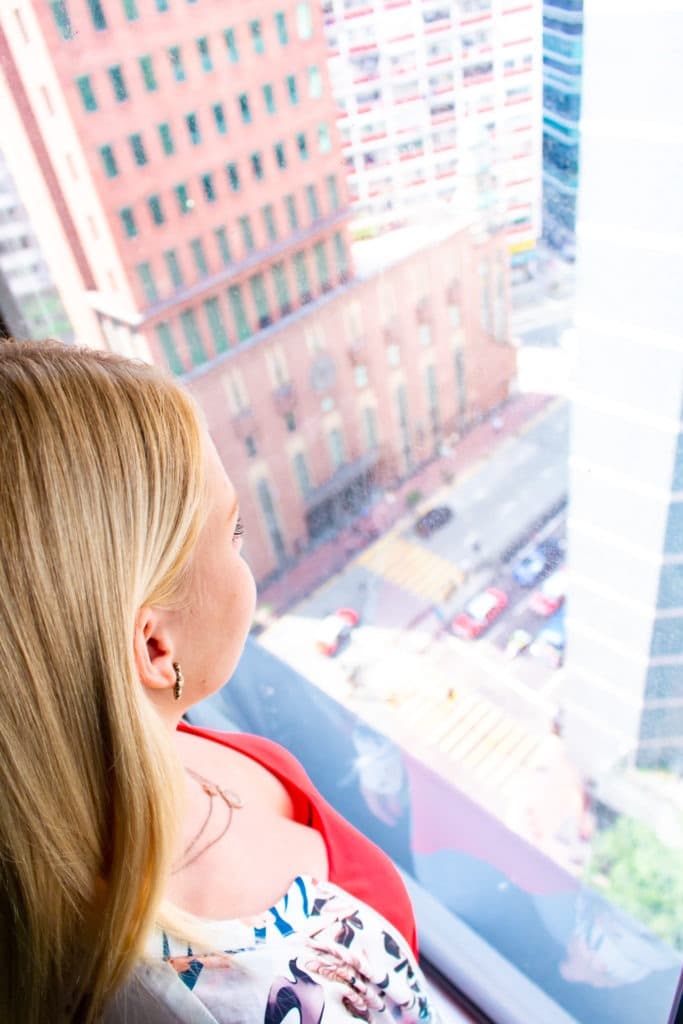 The eating habits are also quite different than in the western countries. What I've got used to is eating without making too much noise and as tidy as you can. In Hong Kong it was quite the opposite. Make noise when you eat the soup and it doesn't matter if you have half of the noodles in your mouth and half of them on their way to the bowl.
As a summary I would say that eating was an interesting experience in Hong Kong!
Safe with 7.3 million people
Even though Hong Kong is a city with 7,3 million people it still feels really safe! Of course you need to take care of your belongings like everywhere but despite the crowd I didn't feel insecure. Also the locals seemed to take it quite easy with their hand bags and by that I mean that nobody seemed to be hugging their belongings like they were worth a million.
The only thing people warned me about was that be careful that nobody will try to fool you like for example the taxi drivers but I'm glad I didn't experience anything like that. Well, one thing comes to my mind even though it's not exactly fooling but what's good to know is that in the outdoor markets the sellers are not giving you the right price straight away. They give a price that is way too high and then you need to start haggling. Usually the result of the negotiation won't give you the best result but the price that you wanted to hear comes when you start walking away. It's a bit funny to my mind but that's the Asian way to shop at outdoor markets.
Commuting in the metropolis
Hong Kong is surprisingly easy to get around even though it's a city of millions of people. Easiest is to buy the Octopus card already at the airport and then top up in any 7-Eleven or MTR station. I expected rush hour time to be horrible in a metropolis but especially the MTR is very conveniently made. If you cannot fit in to the carriage, the next one will come in one minute. Also the distances aren't too long to anywhere. Hong Kong is very compact!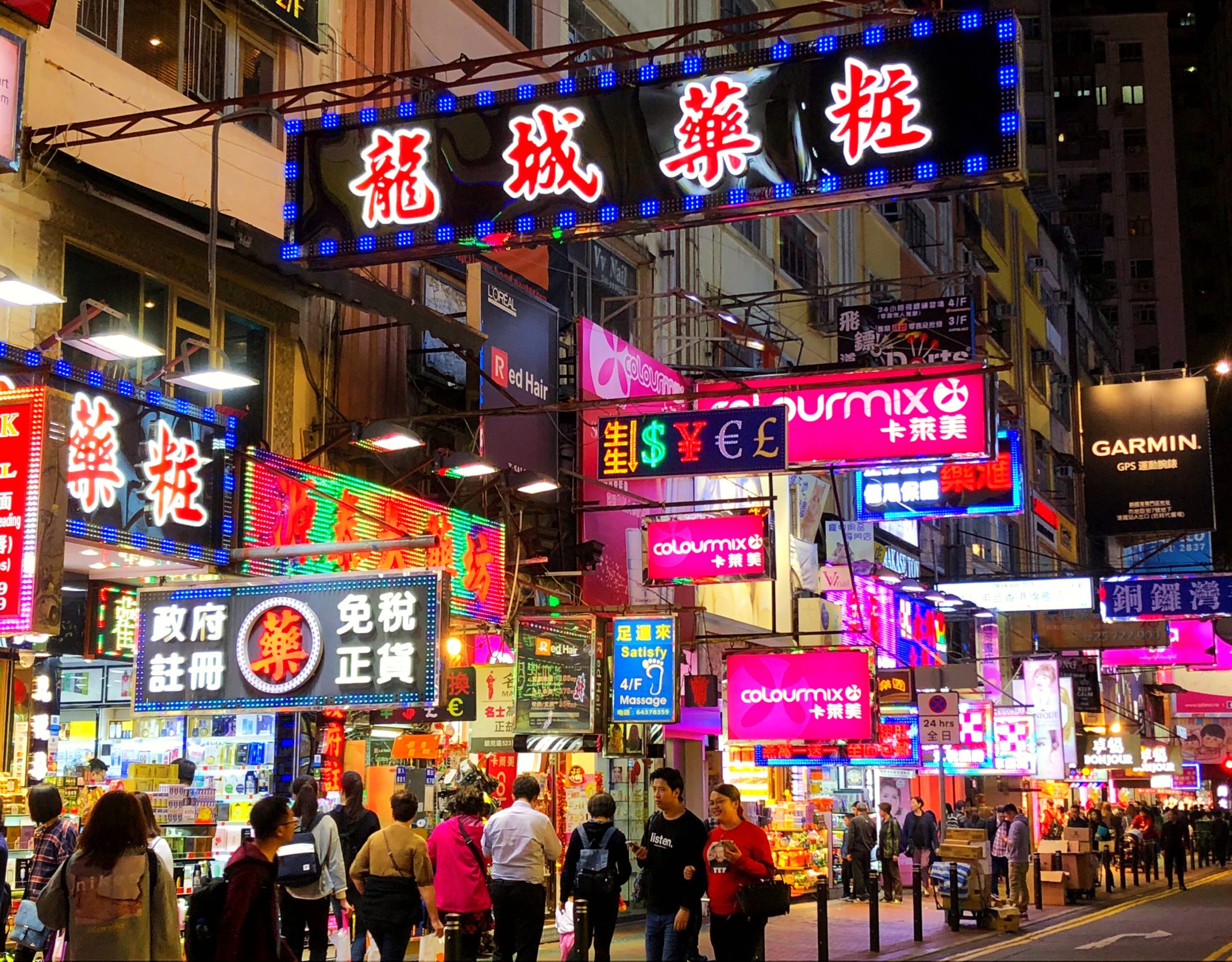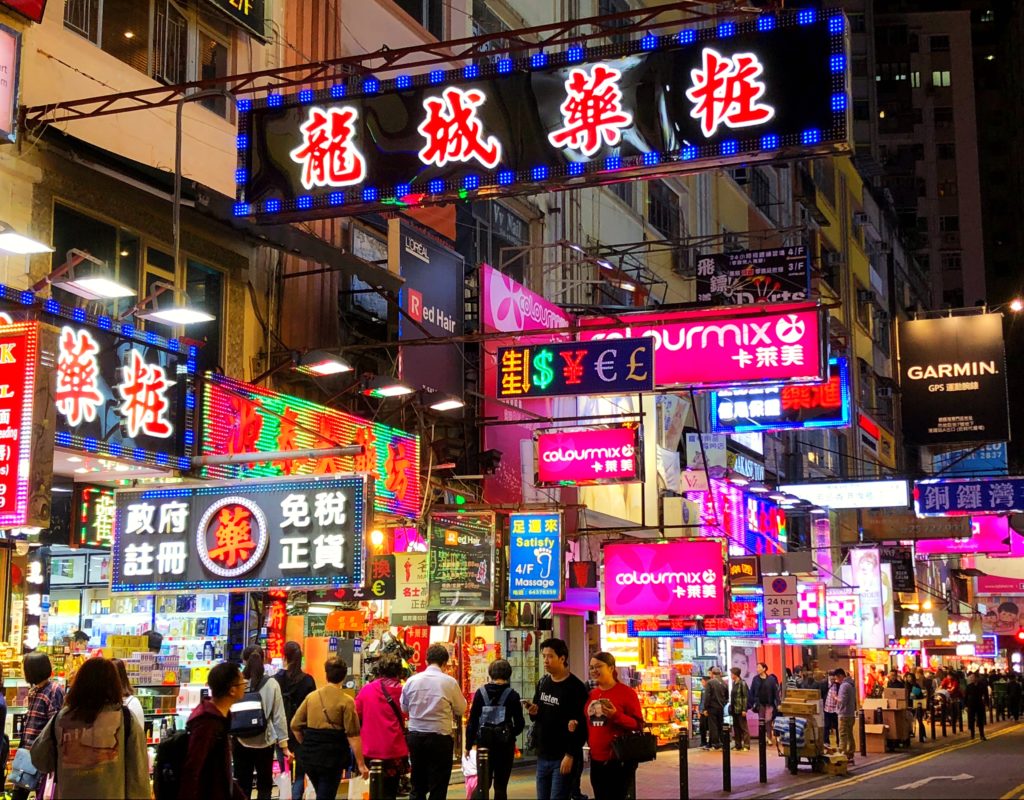 Walking is also pretty effortless. My assumption was that it would be hard to walk in the crowd but the people in Hong Kong do it really well. There are a lot of crowds especially during the weekends in the shopping areas but walking there is surprisingly smooth. Everyone walks in a steady pace so you don't need to constantly squeeze through people.
What I would like to warn you though is that there aren't always pedestrian crossings when you cross the street and the cars won't stop for the pedestrians! So be careful and always check if there are cars coming!
Style is everywhere in the streets
When I walked in the Hong Kong streets I noticed how well the locals dress. They have the sense of style and their combinations how they use clothes is really clever. I didn't expect seeing such fancy clothes and fashionable people in Hong Kong. It was a pleasant surprise how fashionable people were but also felt myself a bit under-dressed because they look so good, haha.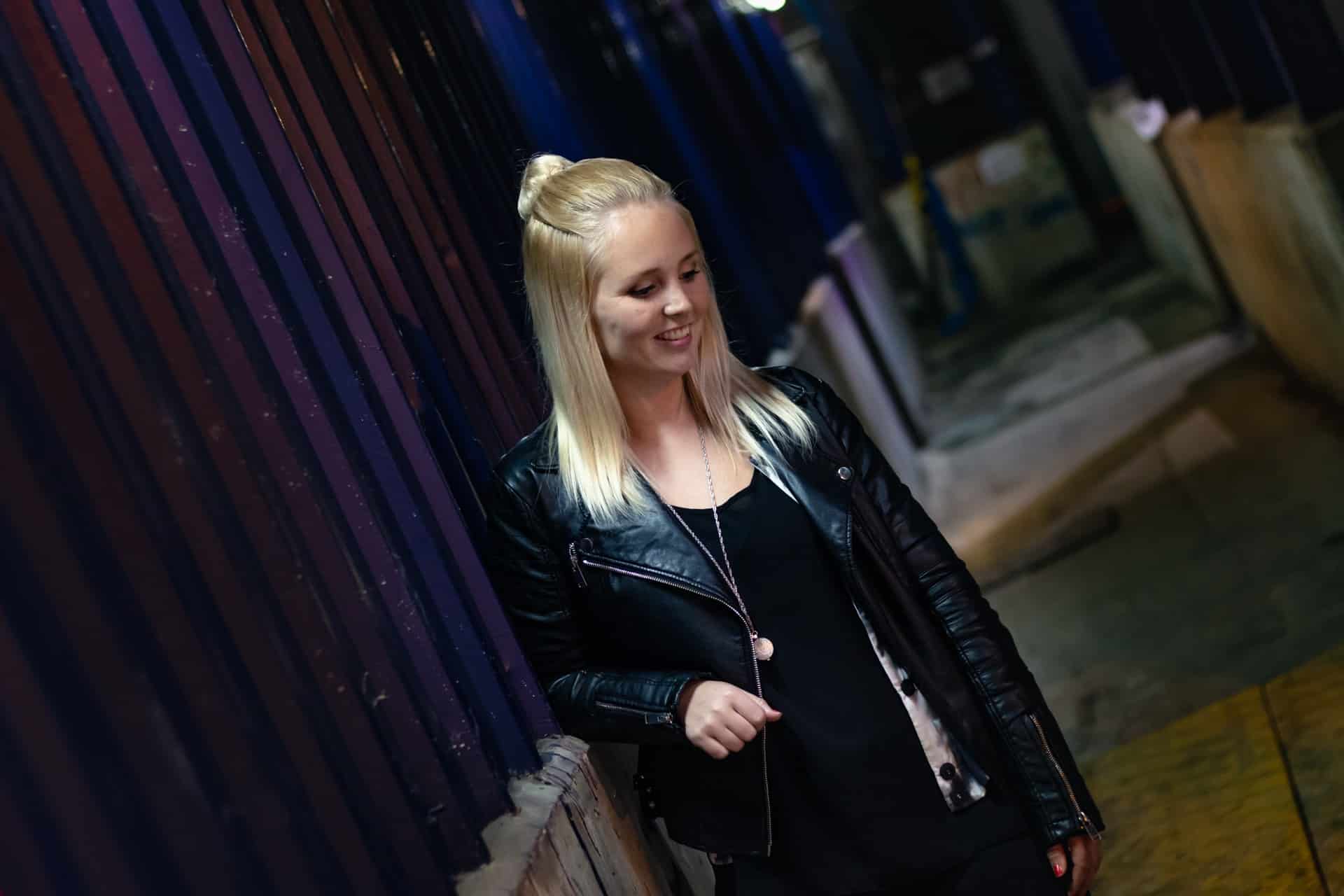 I noticed that here are a lot of great designer shops that sell unique clothes in Hong Kong. It was a shame that I traveled to Hong Kong in February near the Lunar New Year and most of these shops were closed. Next time then! For finding those designer shops you can check out Island Beverley shopping mall, there're many stories of them!
Versatile cityscape
I expected Hong Kong to be architecturally very intriguing with all those super tall and narrow skyscrapers and Hong Kong met my expectations totally! I could spend the whole day just wandering around the sky-high buildings and admiring them and maybe taking some photos here and there.
What surprised me a little bit was that how close the nature is in the city. I knew that the city of Hong Kong is surrounded by mountains but it was surprising to see that in February it was still green everywhere. There are also quite a lot of parks around the city and since it's a coastal city the water is always close.
I found Hong Kong a fascinating city because in one moment you can get lost in the concrete jungle with the skyscrapers but you can also find yourself hiking in the mountain forests.
What's your favourite thing about Hong Kong?
Read also my article of my tips for a layover in Hong Kong!